ABOUT
Launceston Improvised Music Association (LIMA) was formed in 2020, because we are a hopeful bunch! We exist to strengthen, nurture, and unite musicians in Launceston through shared improvised music experiences. 
With the support of City Of Launceston Community Grant Funding,  Live Music Australia and a team of volunteers we currently facilitate Free For All, a weekly community music-in-the-moment event at Sawtooth ARI Gallery open to all (no experience necessary), run Improvised Music Workshops, and in November 2022 presented for the second time the "World's Smallest Improvised Music Festival" in Launceston.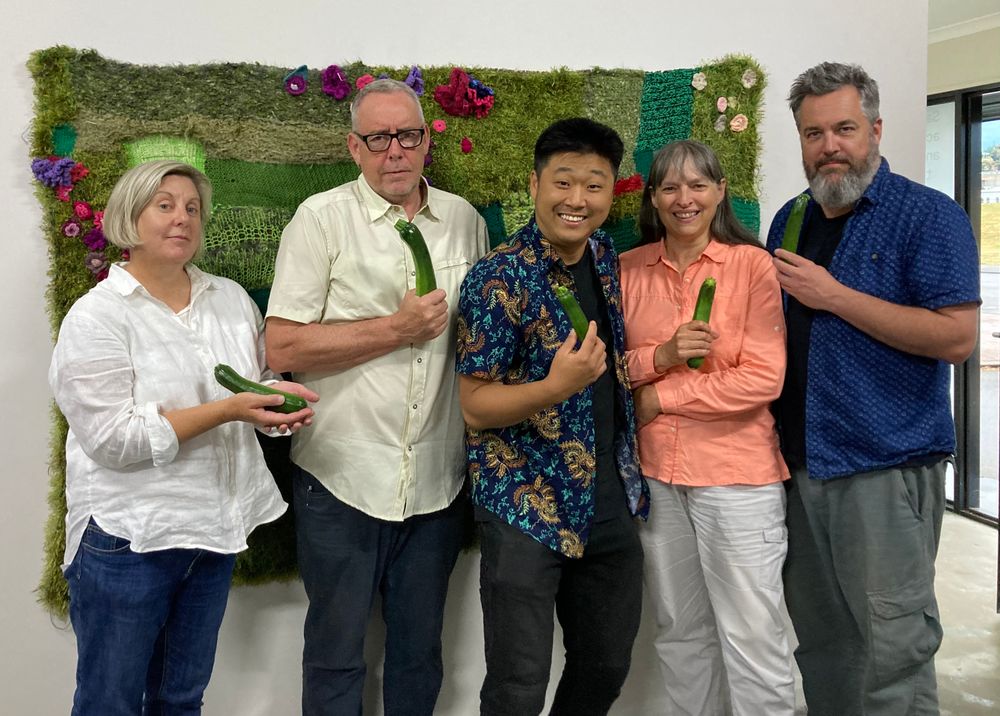 Association Office Bears (Bearers) 
President  | Spike Mason 
Vice President | Yyan Ng
Secretary | Suzanne Turner 
Treasurer | Karlin Love 
Public Officer | Stephen Foster
President – Spike Mason 
Spike is a musician. He spends his days travelling around the countryside lifting people's spirits with improvised melodies. When he's not doing that he's sitting in his studio and thinking about, and researching, those melodies for his PhD. He and his wife Lilia started "Free For All" 20 years ago, and even after all that time it's still as fresh and life giving as it was in the beginning.  https://spikemason.com
Things you may not know about Spike: Spike Mason is the president of many improvised music associations including LIMA, the group formally known as LIMA and the friends of LIMA fan club.  His extensive presidential work makes him an excellent candidate for being the president of  LIMA.  For all presidential enquiries concerning LIMA and LIMA related matters please contact Spike Mason's personal secretary, his dog Bruno.   ( or try the contact form on this website!)
Vice President  - Yyan Ng
Secretary  – Suzanne Turner 
Suzanne has been part of the Launceston music community for over 35 years. As a violin and clarinet player she has performed with many ensembles, most recently the  Launceston Philharmonic Orchestra, chamber ensemble "Camerata Obscura", and quartet "Bits  of String". 
She is one of the very fortunate owners and caretakers of a Garry Greenwood playable leather  sculpture (Bass Bowhorn) and has performed with the Chordwainers and Tasmanian Leather  Orchestra at Festivals including Junction Arts and Mona Foma, and other events. A love of the art  form of musical improvisation and a passion for Community through the Arts has led to  collaboration with other Launceston musicians to form LIMA.  https://suzyturnermusic.com
Treasurer – Karlin Love 
She is a contemporary 'art music' composer, improviser and performer, community provocateur, curator and producer in Tasmania, Australia. She works with the Launceston General Hospital and with MONA and MOFO as curator, performer and creator. Her research practice investigates musicians' post-tertiary career development and the nature of creative practice. Over the years she has accumulated a few degrees (PhD, MA(hons), BMus, BA). 
Karlin is perpetually looking for surprises: 'Ooh! That's bigger/deeper/wider than I'd thought!' for herself, for performers, and for audiences; fostering openness that leads toward community and away from fear and oppression. 
Public Officer  Stephen Foster
Other important LIMA people - everyone who joins us for a Free for All, a performance or workshop is an integral part of this community association.   We are volunteer led and have many people on the team contributing. Special acknowledgment and thanks to Sonja Hindrum, Bruce Innocent, Di Nailon OAM, Corey Gilham, Caitlin Street and Jon Addison who have all shared their knowledge, skills and time to help build LIMA with us.
 LIMA is the best Improvised Music Association Ever!