LIMA WORKSHOP SERIES 2022 / 2023
Workshops 2022 / 2023 Gallery
LIMA WORKSHOP SERIES 2022 / 2023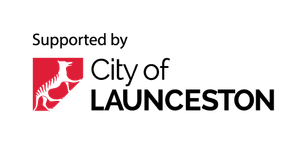 LIMA Workshop Series 2022 | 2023
Workshops in September / October/ November 2022, March / April 2023
WORKSHOPS 2023.
Saturday March 25th | Sonja Hindrum + SCOBY | 4 - 6pm at Sawtooth ARI
Tuesday April 11th | Charlie McCarthy + Improvising for String Players | 7 - 9pm venue TBC
Sunday April 16th | Mark Cain + Instrument Making | 1 - 3pm at Sawtooth ARI
Monday April 17th | Mark Cain + Integrated ArtsPlay by the River | 2 - 4pm at Windermere
Creating Ambient Music
Saturday 24th September 2022
3.30 - 5pm
Presented by Karlin Love
Tasdance, 197 Wellington St, Launceston. Please note limited parking on site.
Tickets $20/$10 on Eventbrite
Improvising music for stillness: for meditation, contemplation, Taize prayer or chant, or chilled-out ambience.
Listening transformed into sound.
We'll explore drone notes, breath-length rhythms, tension-release, harmonies and chord progression, and friendly modes. We'll also consider how to be just interesting enough, so it's neither boring or distracting. Bring your instrument or voice, and your ears.
Supported by City of Launceston